Genre: Biblical Fiction/History/Romance
Series: Out of Egypt, Book 1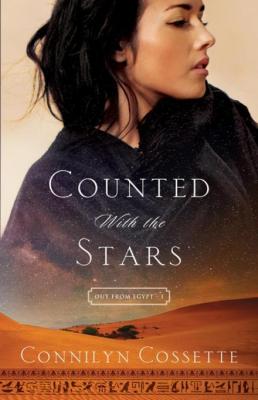 Recommended.
Kiya was a wealthy Egyptian, engaged to be married, when her father lost everything–selling her into slavery where she was no longer a good match for her fiancé. In slavery she becomes friends with a Hebrew girl, and experiences the plagues and Exodus from Egypt from the unique worldview of an outsider.
The historical foundation of this fictionalized account is very good; and the perspective is very interesting. The portion of the story when the Hebrews cross the sea, and their time in the wilderness is particularly well done. I was less impressed with the plagues, and found much of the narrative (especially the beginning and very end) to move too slowly, even though the content is solid.
I also could have done without the romance, which felt a bit cliché–although maybe this is what people want? The story could have been stronger by focusing more on the friendship, identity issues, and religious experience of the women without the distraction of finding Kiya a suitable mate.
I loved the fresh perspective of the Exodus, which brought the biblical story to life.
I received a complimentary copy of this book from Bethany House.