Genre: Mystery/Crime Novel
Series: Cold Case Justice, Book 3
Not Recommended.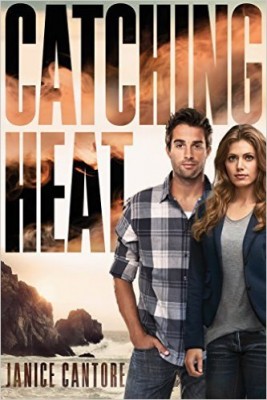 Detective Abby Hart and PI Luke Murphy are sent to San Luis Obispo to work on the cold case of a murdered student, as well as a second case in finding a dangerous missing person. Meanwhile, Abby strives to find closure in the case of her parents' death, investigating this personal case on the side.
This series should be read in order! Starting at book 3, the current cases were easy to follow, but the I felt lost with Abby's personal "Triple Seven" case until near the end when the perpetrators gained a small role. I also had gaps with the characters' histories and relationships. Consequently, the romance seemed like too much too soon, but likely had been built on in the other books.
I enjoyed reading this for the lighthearted romantic crime novel that it is (especially in the final suspenseful portions), but did not get as much out of it as I do some books. I really liked another of Janice Cantore's books, so was expecting more. Overall this was a "mediocre" read for me–not bad, but also not memorable.
I received a complimentary copy of this book from Tyndale.