Genre: Historical Romantic Fiction
Recommended.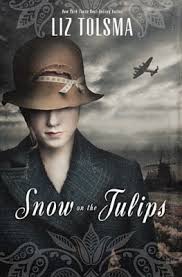 Set in a Nazi occupied part of the Netherlands toward the end of WWII, this is not only a suspenseful wartime romance, but one inspired by the true story of the author's own relatives. The characters and high-stake narrative are so emotionally engaging I could not put it down.
Cornelia de Vries is a wartime widow who lost her husband on their wedding night at the beginning of the war. Now she hides her younger brother, Johan, in her home–doing all she can to keep his youthful spirit out of the wartime action he desires. When Dutch Resistance worker, Gerrit Laninga, comes to her door wounded and in need of help, she reluctantly takes him in. But Cornelia must come to terms with her own fears, grief, the expression of her Christian faith, and her budding romantic feelings.
This is a story of redemption, love, overcoming fear, and finding the courage to do God's will even in the most dangerous of circumstances. Each major character portrays a unique perspective and role, which combine to create a thought-provoking and encouraging work of fiction. There is also a list of study questions in the back of the book for use in a reading group.
I received a complimentary copy of this book from Thomas Nelson.