Genre: Historical Romance
Series: Courage to Dream, Book 2
Recommended.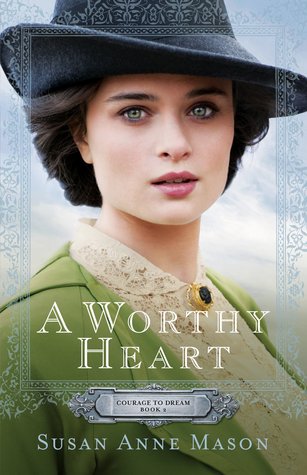 This is a double love-story set in New York City in the early 1900s. Maggie Montgomery and her fire-fighter brother Gabe sail from Ireland to America to visit their married brother and his family.
Convict, Adam O'Leary, is freshly out of prison, when he finds himself falling for Maggie–a match that is dissuaded by both families, especially since Maggie has just escaped a bad courtship in Ireland. The woman Gabe has eyes for is a likewise implausible match as she is above his station.
This charming story is a quick read that held my attention all the way through. While the romance is intentionally predictable, there were several surprising twists in the end that made the story more exciting.
Adam's character was the most developed, and I enjoyed the development of his Christian faith, his struggle to find his place within his family, and his process of embracing forgiveness and new opportunities.
I would not say this is a "deep" story; but it is fun to read, lighthearted, and would go well with a bubblebath.
I did not read the first book in the series [Irish Meadows], and did not feel that I missed anything necessary to enjoying this story.
I received a complimentary copy of this book from Bethany House.