Genre: Contemporary/Historical Fiction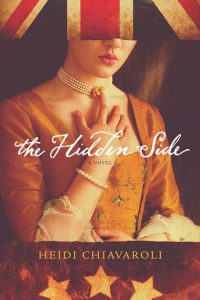 Natalie Abbott hides behind her radio persona, confidently ministering on-air to her listeners, while struggling to connect with her own family. After a tragic school shooting involves her children, Natalie's world is rocked. She finds comfort in the 1776 journal of Mercy Howard–fiancé to Nathan Hale–who becomes a Revolutionary War spy after her beloved is hanged. The perspectives of Natalie, Natalie's teenage daughter Maelynn, and Mercy are interchanged as each deals with their own secrets, shame, and journey to freedom.
This is a thoughtful book, but a difficult one to read due to the subject matter. It has a similar feel (not plot) to the controversial drama 13 Reasons Why, with the added aspect of working out one's faith, and finding grace in the middle of a mess. The characters grapple through dark human issues, repentance and forgiveness, vulnerability, deep secrets, and new beginnings. The parallel historical narrative, while similarly heart-wrenching, provides an interesting depth and perspective, while also breaking up the intensity of the contemporary story.
I appreciate this narrative, but did not enjoy reading it as much as it gave me a lot to think about, and has influenced my perspective on some issues. This is a story that cannot be unread–it will stick with you.
I received a complimentary copy of this book from Tyndale.