Social Studies Curriculum
Early Elementary
Recommended!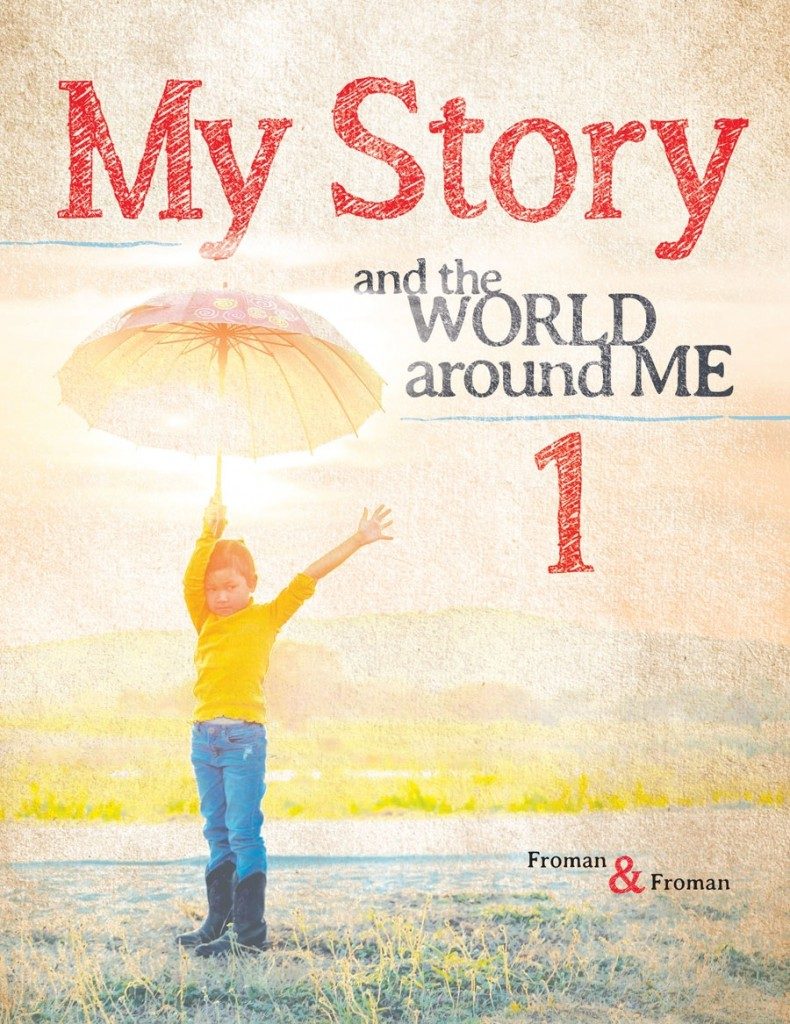 What could be more exciting than a treasure-hunting curriculum full of stunning illustrations and photos?!
The students will go on four "quests": Quest 1 begins with the student's family, community, city, state, and country. Quest 2 travels around the Americas, Antarctica, and Africa. Quest 3 explores Canada, Russia, China, India, Indonesia, and Australia and Oceania. Quest 4 begins again in the USA, then goes to Greenland, Iceland, around Europe, and back "home" to the USA.
As students travel around the world, they will explore modes of transportation, cultures, languages, foods, wildlife, land features and habitats, traditions and responsibilities, weather, jobs/careers, water safety, time zones, continents, directions, and many other aspects of community, geography, and culture.
Students begin each quest with a clue card of questions to search for throughout the journey. The activities range from coloring, short answer, puzzles, copywork, oral discussion questions, vocab/spelling words, reading and drawing maps, and journaling. The curriculum is also biblically grounded, with Bible verses and stories throughout.
I most love the colorful pictures–this is a beautiful book (worth students having their own consumable copies)! I also appreciate the lighthearted adventure of learning, the age appropriateness, the strong faith element, and the honor of other cultures. Plus, everything is included within the single book (lesson plans, quizzes, answer key, etc.). And there are some great suggestions of (optional) field trips, for exploring aspects of community. I anticipate we will have a lot of fun with this!!
Level:
The worksheet sections are written for students who can write on manuscript ruled paper (K-2). Writing full sentences is not a requirement. Most questions could be answered in a single word or short statement. There is also copywork in every chapter to practice writing new words. This would be perfect for 1st-2nd grade, depending on the ability and interest of the student.
I'll be using this with a kindergartener and a 3rd grader. The youngest will love it as is, and the writing will be a little easy for my 3rd grader, but I think he will be engaged by the subject matter.
Methodology:
We homeschool with a mix of Charlotte Mason and Classical methodologies (with Classical Conversations), and will be adding this as a supplement to CC Foundations Cycle 1 this coming year, which I expect will be a great complement considering its world-wide focus.
My Story 1 is a fun-loving curriculum, with lots of hands on exploration, and activity suggestions, which would fit well with Montessori, or other kinesthetic approaches. It has a large emphasis on oral and written narration, and story-telling, reminiscent of Charlotte Mason or other literature-based methodologies. It is also very comprehensive, without the heaviness of some Traditional programs.
Explore Master Books' website here.
I received a complimentary copy of this curriculum from Master Books.