Genre: History/Worship/Devotional
Recommended.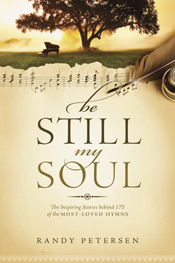 Those who love or are interested in Christian hymns will really enjoy this book, which shares many of the most popular hymns (their lyrics and cords) along with a brief, one-page, commentary of the history or interesting trivia surrounding each one. There are also periodic (two-page) histories scattered throughout that highlight instrumental composers, translators, and hymn writers. Moreover, the book can be searched by the detailed Table of Contents, by the Index of First Lines, by Author, or by Source (e.g. "African American Spiritual").
I am not too familiar with hymns, and decided to read this to learn more, since I am very interested in church history and in understanding the rich traditions of the Christian faith. I really enjoyed reading through these histories, and searching for audio versions of each hymn to supplement the written commentary. I appreciate that each hymn/person was discussed concisely and in an engaging way, and did in fact learn quite a bit through these readings. I personally read this as a devotional book (a couple hymns at a time), but it could also be used for reference due to its great structure/organization.
I received a complimentary copy of this book from Tyndale House Publishers.