Genre: Romantic Suspense
Series: Defenders of Justice #3
Not Recommended.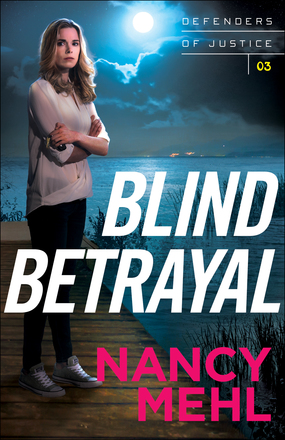 Deputy U.S. Marshal Casey Sloane and her partner, Doug Howard, are tasked with escorting a reporter to testify before the grand jury, but the situation quickly escalates when a bomb goes off in the U.S. Marshals Office. An agent from Casey's past, E.J. Queen, collaborates with Casey and Doug to protect the witness at all costs, and deliver her safely to the trial. The romantic tension between Casey and E.J. builds, along with the challenge of keeping the reporter safe, as the hirelings of a powerful man come against their team at every turn.
The first two books of the series are Fatal Frost, and Dark Deception. This book stands alone without confusion, but I could tell (having not read the beginning of the series) that some of the characters had appeared previously.
I expected more from this based on how much I've enjoyed some of Mehl's other novels. It's an okay story, with plenty of twists and turns, a quick pace, and would make a great lighthearted reading. However, the suspense was lacking, as was the character development (or perhaps the characters were developed more thoroughly in the first two books of the series?). Overall, I found this a little too predictable, and I could not connect with the characters.
I received a complimentary copy of this book from Bethany House.