Genre: Fiction/Contemporary/Romance
Series: Book One of the Glenbrooke Series
Recommended.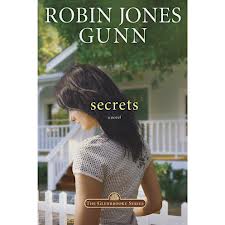 Secrets is a light, relaxing, romance, set in small-town Glenbrooke, Oregon. Jessica Morgan is new in town, and running from her past secrets. As she struggles to both make friends and hide her true identity, charming firefighter, Kyle Buchanan, makes it hard for her to simply slip into the background. The story progresses as Jessica comes to terms with her feelings, explores her beliefs, and becomes confident in her new identity.
Readers who, like me, enjoy the somewhat clique, lightly romantic atmosphere of the Christian Romance genre will enjoy this book. The characters were excellently developed and provided just enough in dialog and interaction to keep the story interesting. Readers who want a bit more depth or suspense probably will not care for it as much, as it is a light story with a predictable storyline.
As a side note: I am confused by the cover picture. The main character, Jessica, is described as having shoulder length blond hair and a peachy complexion; so who is the long-haired brunette model on the cover? It's a small thing, but I found the cover art distracting and bothersome.
I received a complimentary copy of this book from WaterBrook Multnomah.