Genre: Christian Leadership
Recommended.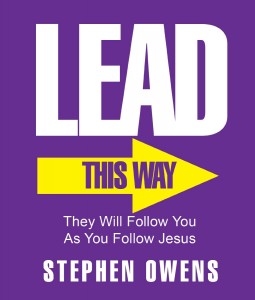 Pastor and church planter Stephen Owens offers concise, practical instruction on how to be an effective leader within the body of Christ. He highlights nine disciplines that have helped him grow as a leader, each following the biblical model of the Apostle Paul, and grounded in Scripture. Areas of discussion range from understanding the significance of setting time aside to spend with Jesus, to the importance of community and discipleship, having a right view of finances, and learning to take up the cross joyously.
I love that Pastor Stephen's teaching is based on the foundation of God's Word, and also appreciate his willingness to humbly share from his own experiences. It is clear that his priorities are in order, and that God has gifted him with the wisdom to plant and minister within the church, and to edify the current and upcoming generations of aspiring leaders. Pastor Stephen's encouragement and insight would be a blessing to anyone in or pursuing active ministry.
I received a complimentary copy of this ebook from the author, Stephen Owens, for the purpose of providing an honest review.