Genre: Murder Mystery
Series: Drew Farthering Mystery #2
Not Recommended.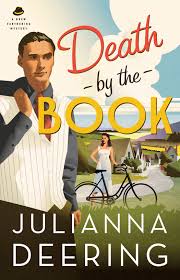 Wealthy and charming amateur detective Drew Farthering finds himself caught up in the case of a serial killer, beginning when his own solicitor is murdered just before his scheduled appointment. Each murdered body is decorated with a hatpin and cryptic note, which is baffling to the police, but an intriguing challenge for Drew and his friends. Meanwhile, he tries to woo his American girlfriend to marry him–and her difficult aunt to also embrace his affections.
I will preface by saying that there were several promising aspects of this book: the hint of faith was well incorporated; I liked the English setting and tone; the characters, had they been developed better, were interesting; the cover art is stunning; and I even (mostly) liked the story itself…
The execution of the story, however, was flat. Suspense was lacking. The romance was lacking. I could not find an emotional connection with either the alive or murdered characters.  The mystery was too dependent on what I felt to be obscure literary references (except maybe to those who eat and breathe Shakespeare). Essentially, there was nothing within the writing to tie me to the narrative. The story was largely information-based, and this is not enough in my opinion. I simply did not enjoy reading it.
I think this author and this mystery series has promise overall, but the elements of this particular book did not come together for me.
I received a complimentary copy of this book from Bethany House.