Genre: Romantic Historical Fiction
Recommended.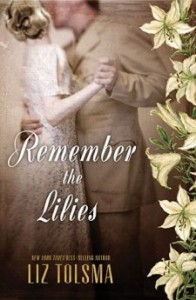 After reading Liz Tolsma's previous two WWII fictions, I had been looking forward to this one, and was not disappointed.
This one is set in the Santo Tomas Internment Camp in Manila, Philippines under the rule of the Japanese. Rand Sterling was a wealthy American club owner, but now is in the camp along with everyone else. Irene Reynolds was raised by her aunt doing missionary work in the Philippine jungle, and works in the camp retyping the letters that had been censored by the Japanese. When Irene recognizes that a letter to Rand is warning him not to escape, she rushes off to find and warn him, thus beginning an interesting relationship between an unlikely match.
I connected really well to the characters, and learned so much about the nature and economics of the Japanese internment camps. Tolsma has done her research, and was inspired by an interview she had with a survivor of Santo Tomas Interment Camp, who was there as a child. The themes of honesty, vulnerability, and forgiveness also touched me as the characters learned to be open and merciful to the people in their lives, whether close friends or enemies. And I was most inspired as the characters held onto their hope until the end of the war, as I am also walking through a difficult season with my health.
The narrative covers so much time: from Oct. 1943 (though starting with an earlier, Dec. 1941, prologue) through Feb. 1945. There were a couple places where the transitions were a little choppy (although it was also really great to see the effects of the camp over this longer timeline). There were also a few places were the spiritual themes felt a bit awkward. Even with these few bumps here and there, it was a meaningful and educational narrative for me, and one I would recommend to lover's of historical fiction.
I received a complimentary copy of this book from Thomas Nelson.