Genre: Contemporary Fiction
Recommended.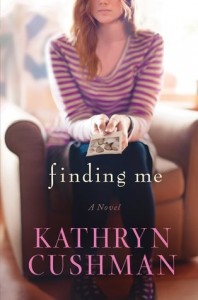 When Kelli Huddleston's father and step mother are killed in a car accident, she discovers amongst her father's things that nothing is as she thought. He had been hiding newspaper clippings and other evidence of a man and his one year old daughter who had been missing after a boating accident and declared dead, and she realizes he had faked their deaths, and that–contrary to the story he had told her of her past–her mother and siblings may still be alive. Set on finding the truth about who she is, Kelli travels from her California home to the South to unobtrusively check out her family as a stranger, and to discover herself all over again.
This is an introspective novel, with a captivating storyline and characters. The suspense is in watching the known elements of the narrative unfold, while reflecting on issues of identity, life, and how to respond appropriately within interesting circumstances. I appreciated the emotional depth of the writing, and found myself learning more about myself through the reading experience.
I also thought the spiritual aspects of the story were particularly strong–touching but not overdone. There is also a bit of light romance, although this was not a major theme.
I received a complimentary copy of this book from Bethany House.