Genre: Biblical Fiction
Not Recommended.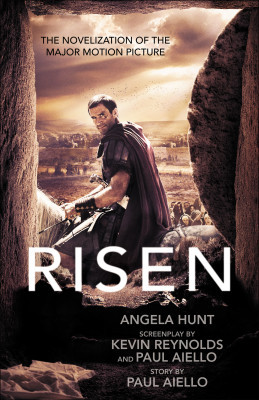 Yeshua's (Jesus') resurrection is told through the paralleled perspectives of Roman Tribune, Clavius (who is tasked with overseeing the crucifixion and tracking down Yeshua's body when it mysteriously goes missing), and a Jewish widow, Rachel, with whom Clavius is having an affair.
Risen starts strong: it is well contextualized within its authentic historical setting (with a couple very minor exceptions), has interesting characters with relatable flaws and struggles, and offers new perspectives of Yeshua's death and resurrection.
Unfortunately, the emotional development of the main characters is not carried through to the end of the narrative, and toward the end the story fell flat. The final chapters felt like an attempt to fit as much of Scripture as possible into the story, and were awkward to read. I also wanted more development and conclusion of some of the dramatic plot moments leading up to the end. Likewise, I was disappointed by the glaring omission of Yeshua's ascension into heaven, which is theologically one of the most significant aspects of His resurrection.
I have heard great things about the Risen movie, and understand that the book is quite a bit different–adding characters and content. So while I did not love the book, I am looking forward to seeing the film when I get the chance.
I received a complimentary copy of this book from Bethany House.