Genre: Ancient History Curriculum/Christian Worldview
Highly Recommended!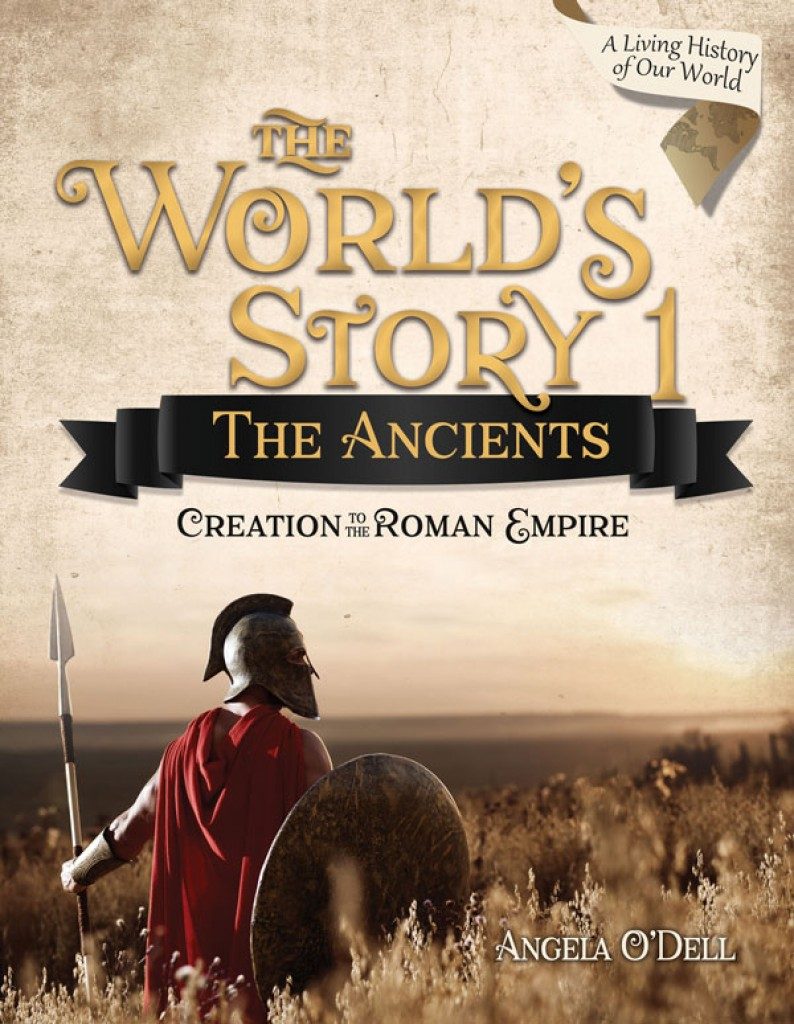 I love everything about this curriculum. The student book is filled with photos, illustrations, and maps that are as stunning as they are helpful and informative. The lessons are engaging, without being overwhelming. And the material of the Student Book is written in an accessible narrative form that could easily be used with multiple age groups or a full-family study. I also love the narration breaks and connection points within the text, which provide helpful markers for the parent-teacher (or independently working student) to pause and reflect before moving onward.
While many textbooks covering ancient civilization include a focus on mythology, this one is awesomely biblical-centric. It more-or-less follows the biblical timeline from Creation through the Roman Empire, with an emphasis on the Hebrew people and their neighbors (Sumer, Babylon, Egypt, Persia, Greece, Rome, and others in between). I love the addition of apologetics and archaeology, and the emphasis on a relational/Hebraic worldview of Scripture. Every chapter goes back to Scripture in some way–even ancient cultures that are not directly tied to biblical accounts (like China, the Celts, and tribes in the Americas) have a mission-focus, and/or demonstrate humanity's need for God in a direct manner. I really appreciate this perspective, and the way faith and Scripture are woven throughout the lessons.
My kids are going to have so much fun with this. I can't wait for volumes 2 and 3 to be released!
I received a complimentary copy of this book from Master Books.
PS: Those interested in using this as a homeschool curriculum should consider purchasing with the corresponding Teacher's Guide, which includes a suggested 180 day schedule, assignments (aimed at 5th-8th grade), and supplementary ideas.
You don't have to homeschool to enjoy this! Read the Student Guide alone as an engaging devotional resource on ancient history from a biblical perspective.
Explore Master Books website here.