Genre: Christian Living/Women's Issues/Motivational
Recommended.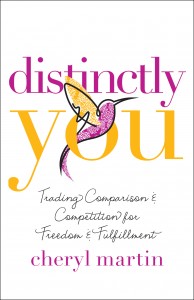 This easy-to-read devotional style book encourages women to recognize and value the distinct calling God has placed on their lives, and to be grounded in the Lord, rather than pursuing comparison, jealousy, competition, and weighty personal expectations. The author shares candidly, in succinct chapters, from her own experiences in the areas of relationships (dating, marriage, and divorce), college and career pursuits, failures, and trusting God through every season.
This would be perfect reading material for young women undergoing a life transition (like high school or college graduation), for someone delayed in a desired transition (like the pursuit of marriage, or job), or for someone looking to build self esteem while connecting with God.
The content was engaging and Christ-focused throughout, although I did find myself loosing interest toward the end, partly because I am not currently in the situation of needing inspiration in these areas.
I enjoyed the way that Scripture was integrated alongside personal stories, and found the length of each devotional chapter ideal for quick, reflective reading, while the devotional questions were thoughtful and introspective.
I received a complimentary copy of this book from Bethany House.